We will contact every organization and companies in Uzbekistan to let know that your product and services exist so that they will be able to contact with you.
After finding right customers and potential clients for you, we will be able to contact with them and organize business meetings and events, so you can introduce your products and services.
We can organize flight tickets and visa needed documents for your visit in Uzbekistan.
We are always ready to help you to find best suitable hotel rooms at best location that suits you.
Every year the international exhibitions held in Tashkent, Uzbekistan. We are keen to help you to reserve the location you would like and help you with any marketing materials.
Opening a company in Uzbekistan or establishing Joint venture factory companies usually require some paper works, let our professionals to do it for you.
In Uzbekistan there such a great people who have quiet huge knowledge and connections in the same business environment and usually they are self-effacing, let us to find these types for you to corporate and establish distributorship or dealership businesses.
Let us to advertise you to the right people, on the right time, and the right place so that we can guarantee the customers you look for will hear you and know you within short period of time.
We will show you best offices that suits your business needs at strategic locations of your business environment.
In Uzbekistan Russian and Uzbek languages are key to your business, therefore you must have the translated catalogue and services version for your customers.
You may feel uncomfortable in speaking English language, or your clients in Uzbekistan may not speak Chinese or English therefore our trusted Chinese, English, and Uzbek speaker company member will help you in graciously contact with customers and keep all your chats secure.
When you visit Uzbekistan, you will need driver that know country as its five fingertips and help you to meet with customers for negotiations.
Let your customers know what you've done in Uzbekistan and let our partnered video shooting company to make a history timeline for you.
1
Chen wants to expand its business in Uzbekistan and he contacts with our company.
2
Our company will carefully check Mr. Chen's company and learn more about its products and services
3
After carefully learning market for Mr. Chen's future business in Uzbekistan we agree for a deal.
4
Mr. Chen choose some of the services that our company offer and makes a deal with our company.
5
Our company starts to use its strategy to find right clients among government organizations and private companies that are in need for the Mr. Chen's offering products and services within Uzbekistan in a short period of time. All clients will be counted, and their details will be gathered.
6
Chen will hear about client's number that are interested in its products and services and the event for product introduction will be organized for clients that are keen to work with Mr. Chen's company.
7
Our company will organize for Mr. Chen, the flight ticket and visa including reserving the hotel room and personal driver for Mr. Chen to have safe journey to Uzbekistan and held its meeting with potential customers.
8
Our company will start to prepare all catalogue translations into Uzbek and Russian languages and hire translator for Mr. Chen's meeting and prepare all marketing materials for meeting.
9
Mr. Chen will meet customers and present its products and services to the customers and explain about its features to gain more interest in clients.
10
Our company will be in charge for every client to hear the clear message of the Mr. Chen's products and services even if some of them who were not attended the meeting, so we professionally present on TV channels as using powerful PR tools to get best results and ratings for our organized events.
11
Our company will continue its services during the contract valid period and help Mr. Chen to gain more customers in Uzbekistan.
Variant A
Mr. A will open a company or hire a company as distributor that are interested in corporation with Mr. Chen's company.
Variant B
Our company will gain full details of some of the experienced and better working local companies that can be true partners with Mr. Chen's company in order to be representative of their products and services.
Variant C
Our company can also help clients of Mr. Chen to have contracts for direct payment so clients will be able to buy directly from Mr. Chen's company directly.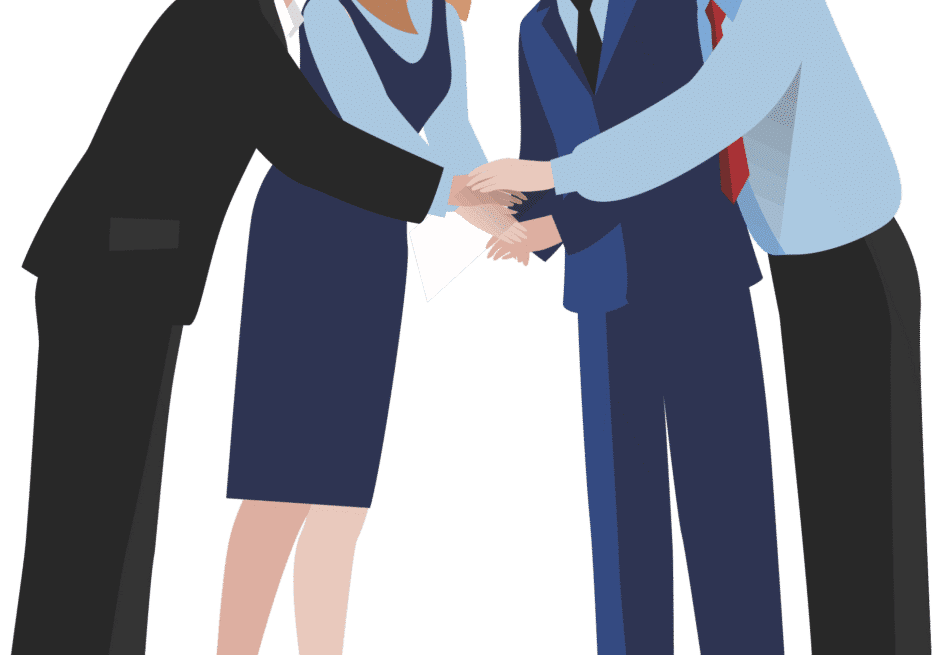 Variant D
Our company can also play a third-party role if the client wants to buy through local company.
Frequently asked questions
Our professionally offered services and hired highly qualified experienced local individual contractors are priceless when it comes to find right customers and gain market share in Uzbekistan. There many key parts in Uzbekistan's economy that not anybody know especially international people that suddenly come and visit. You won't waste your time and money when you choose us because our strategy always works in gaining clients and finding true customers that will buy your products rather than just talks. There many resellers of your products and services that you may offer in Uzbekistan as they usually not choose you among hundreds of suppliers. You will reach the true clients not resellers only that are in need for your product and services if you fulfil and assure that your product is suitable to its businesses. In Uzbekistan people not always speak English or Russian therefore using internet and finding your products and services for them usually equals to zero chance. We guarantee you after our strategy you will have the clients that buy your products and services and in order to reach you, we are here to help and teach you the key parts of your new business in Uzbekistan.
Our service cost differs according to your choice, there some packages that we offer, or you can discuss with us what type of our services would you like to use. For example, our services include flight ticket (go and back), visa, hotel stay, foods, translation services, translator's services, event organization, personal driver, marketing materials, advertisements, PR tools, video recording, dinning with clients, travelling to other regions, visiting factories, visiting client companies in different cities, registering company, opening bank account, etc.
After you choose the suitable services of our company, firstly we will start learning about your competitors that exist in Uzbekistan and their role in market share. If there is a chance for your product and service, we will continue serving you and start dealing. After learning we design your product catalogue and service list with our strategic mind being translated into local languages. Our professionals will start to learn about your offering products and services and contact with you for further questionnaire if needed. After having enough information and knowledge in mind our team individually will contact related companies and government organizations and use our company strategy to reach them. Advertisement on billboards, weekly business journals, yellow pages, internet, and mass media also included to reach as whole. These will take from fifteen to forty days according to your service choice.
We cannot work with the client whose company is in the same field of business that we already started serving.
Unfortunately, we cannot serve every factory that wants to work with us being in the same field and offering the same product and service as we have agreed in the contract terms. Imagine: As you can imagine serving every printing machine supplier in China to enter Uzbekistan market with same product and service offer, we create our previous served customers the competition that is equal to zero chance to start a new business in Uzbekistan.
With any company that are willing to start a business in Uzbekistan firstly we will check the business environment and competition for their offering products and services if there some boundaries, difficulties in entering, or government prohibits the type of businesses, we will not continue and return the full amount of money.We won't work with businesses if their product and services represent religion, sex, violence, harmful products and services, etc.
Our company's image and centralized strategy is quite vital to us and every business that chose to work with us, trusted us are the foremost important ideology in presenting tomorrows success.
We cannot disrespect rules and regulations of Uzbekistan also waste time of local businesses to disbelieve our services due to the suppliers that cannot fulfil its duties.
Yes, we are, our company will offer license for a year to the business that corporate with our company guaranteeing that not any same business field company that we will work until the expire of license and we also guarantee for 100% that we keep all data of our work secret. The certificate that we give will be benefitting to grow your business in Uzbekistan.
We will not share with anybody or include in our ads that you are working with us and gaining market share in Uzbekistan according to your agreement.
We always keep the data safe with our highly legalized company's strict policies and rules. Extremely secured computers and our professionals never downs their status in business.
In our contract the secure of the information and the data are highly strictly shown and we agree to the policies.
Our professionals work according to your timetable and your time, for the success of our business it doesn't always mean need to get up at 7:00 in the morning and finish the work until 17:00 in the night instead you choose the time so that we can catch your schedule in time manner according to your country time.
We are one of the first companies who started with trade and manufacturing papers in Uzbekistan after the independence in 1992. Our company's role in Uzbek trading manner have quiet huge knowledge and skills including reputation and trust for 27 years. Every business no matter what they do, if they are in need for something, they hear about us and ask price of it or ask us to attend tenders that are held in Uzbekistan. Our connections in business and within Uzbekistan government such a broadly enough that you can feel trusted to operate safe in this country with new opportunities.